Every month, Royal Holiday works to bring more and better information – on where people are going now, and where that next holiday might be even better. This issue is dedicated to bringing you more on that Italian queen of cruise lines, MSC Cruises. 100% Italian owned and operated, that spirit enters into every aspect of some of the best-loved cruises anywhere in the the world. From excellent food to service every step of the way, it's an atmosphere that can't be beat, and that makes MSC one of the most popular for Royal Holiday cruisers.
In fact, Royal Holiday travelers are boarding the MSC Fantasia to sail the entire Mediterranean for seven magnificent nights, and paying just 17,436 Holiday Credits. The experience is not one you'll soon forget!
But that's not all. Royal Holiday travelers are also headed for Playa del Carmen and the Grand Riviera Princess. It's not far from Cancun, but the two are world's apart and the Grand Riviera Princess is shaping up to be one of the great destinations of the year. You'll learn not only what sets it apart, but what's as familiar as the last time you headed for the beach.
Then there's Punta Cana! This month's video is stacked with all the things you'll find at the Caribe Club Princess and the length of Bavaro beach where the fun literally never stops. There's still a lot of vacationing that needs to get done.
With hopes for the very best 2014 vacation, and many holiday memories to come…
Bon Voyage!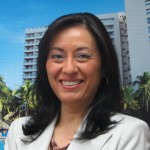 Laura Arango
Europe Service Manager
Royal Holiday